CNC Lathes - conventional lathes - PROMA ROLL GRINDERS
Hollow spindle 6"- 21"
40″- 50″ Swing
Hollow spindle 6″ – 30″
45″ – 60″ Swing
Hollow spindle 9″ – 30″
50″- 60″ Swing
Hollow spindle 6″ – 22″
35″ – 50″ Swing
Hollow spindle 6″-18″
31″- 35″ Swing
Hollow spindle 7″- 32″
60″ – 80″ Swing
Hollow spindle 6″-22″
35″- 50″ Swing
Hollow spindle 7″-32″
50″ – 80″ Swing
Hollow spindle 6″- 22″
35″- 50″ Swing
Hollow spindle 9″- 32″
80″- 100″ Swing
Hollow spindle 6″-30″
45″ – 60″ Swing
Hollow spindle 7″ – 16″
45″ Swing
Hollow spindle 9″-32″
80″ – 120″ Swing
Hollow spindle 4″- 9″
27″ -34″ Swing
Hollow spindle 7″- 32″
50″ – 80″ Swing
LATHES CNC & Conventional
Hollow spindles 4″- 32″
World wide delivery
Hollow spindle 9″- 32″
90″- 140″ Swing
LATHES CNC & Conventional
Hollow spindle – 2.76″
Swing – 18″- 22″
The megabore series of heavy duty lathes were developed and designed to provide optimum performance with high cutting power.
Megabore Machinery can quote your requirements whether it be a hollow spindle or a large special such as a big swing or long bed up to 12 meters.
Our manufacturing facility has its own design department and offer free concept evaluation for your turning needs.
World wide delivery.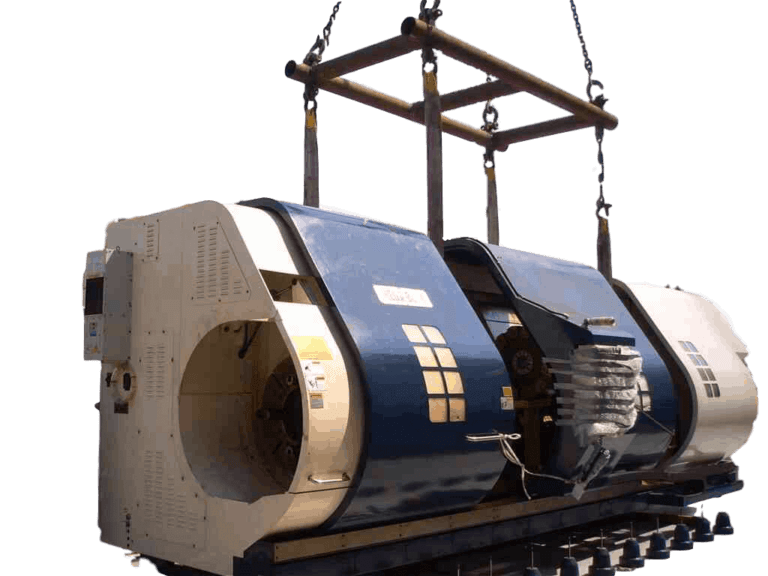 The best value heavy engineering machinery available today.
MORE INFORMATION... OR A QUOTE?